With nearing 50 years in company beginnings as a specialist pump repairer and service supplier to general industry, food & beverage and the wastewater industry Doyle Pump & Engineering has built a reputation for providing sound advice, quality workmanship in repairs and service.
We provide specialist pump repairs and service into the food & beverage industries including pump types as progressive cavity pumps, lobe or other positive displacement pumps and pump brands (but not limited to) SSP, Massport, Alfa Laval, Inoxpa, Johnson Pumps, Mono, Roto, Jabsco, Omac, Sydex, Nash, Cemo.
Servicing a comprehensive range of multiple pump brands across differing markets, Doyle Pump & Engineering offers total rebuilds, modification, reconditioned & pump overhaul, and refurbishment services within our own engineering workshop or on site. Whether your needs are for new pumps, programmed maintenance, warranted rebuilt pump sets or repair to existing pump sets to 'new life' standard, we welcome your enquiry.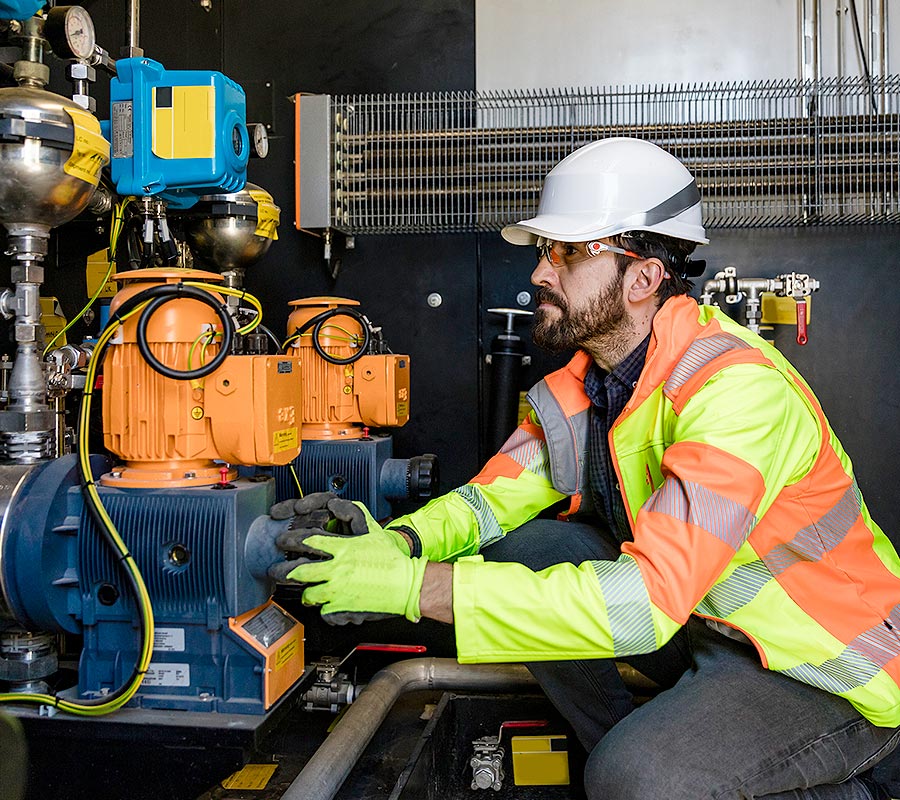 Ajax – Reconditioned IS Pump
Ajax Reconditioned MLK double cartridge seal electrolysis nickel plated bearing house
Camo 75mm Lobe Pump- Reconditioned
Integrated Pressure Bypass Valve
Reconditioned Ritz paper stock industry pump after
Reconditioned Ritz Paper stock industry pump before
Reconditioned Ritz-paper- stock industry
Reconditioned SS Helical Rotor Mobile Pump sets
Reconditioned SS Helical Rotor pump pumping herbacide
Reconditioned SS Helical rotor with supported mech seal
Reconditioned Wilden Pump
Reconditioned-helical-rotor
Reconditioned-Lamella-Pump
Reconditioned – Southern  -Cross
Repair – Submersible Pump Claw
Repair – Submersible Pump Claw
Hydraulic Pump Repair Servicing